WLA in the Community
The people of West London Alliance Church are passionate about serving in our community. Here are a few practical ways that we do that:
Food Bank
WLA partners with the Northwest Region Food Bank, providing us with a great opportunity to serve community families. If you donate non-perishable food items to our box in the foyer of the church, we'll make sure that they get to those in need.
ESL
Join with other people to practice your English and build lasting friendships! Check out our ESL page for more information.
Community Events
WLA runs a number of community events throughout the year. They include:
Annual Easter Egg Hunt (Easter)
Launch Outdoor Service (September)
Rockin' Around the Christmas Tree (December)
Be sure to follow our Calendar of Events and subscribe to our Facebook page for all the latest updates.
Garage Sale

We will be holding a garage sale on May 13th. All proceeds help support new refugee families. Please drop of your items by May 12th.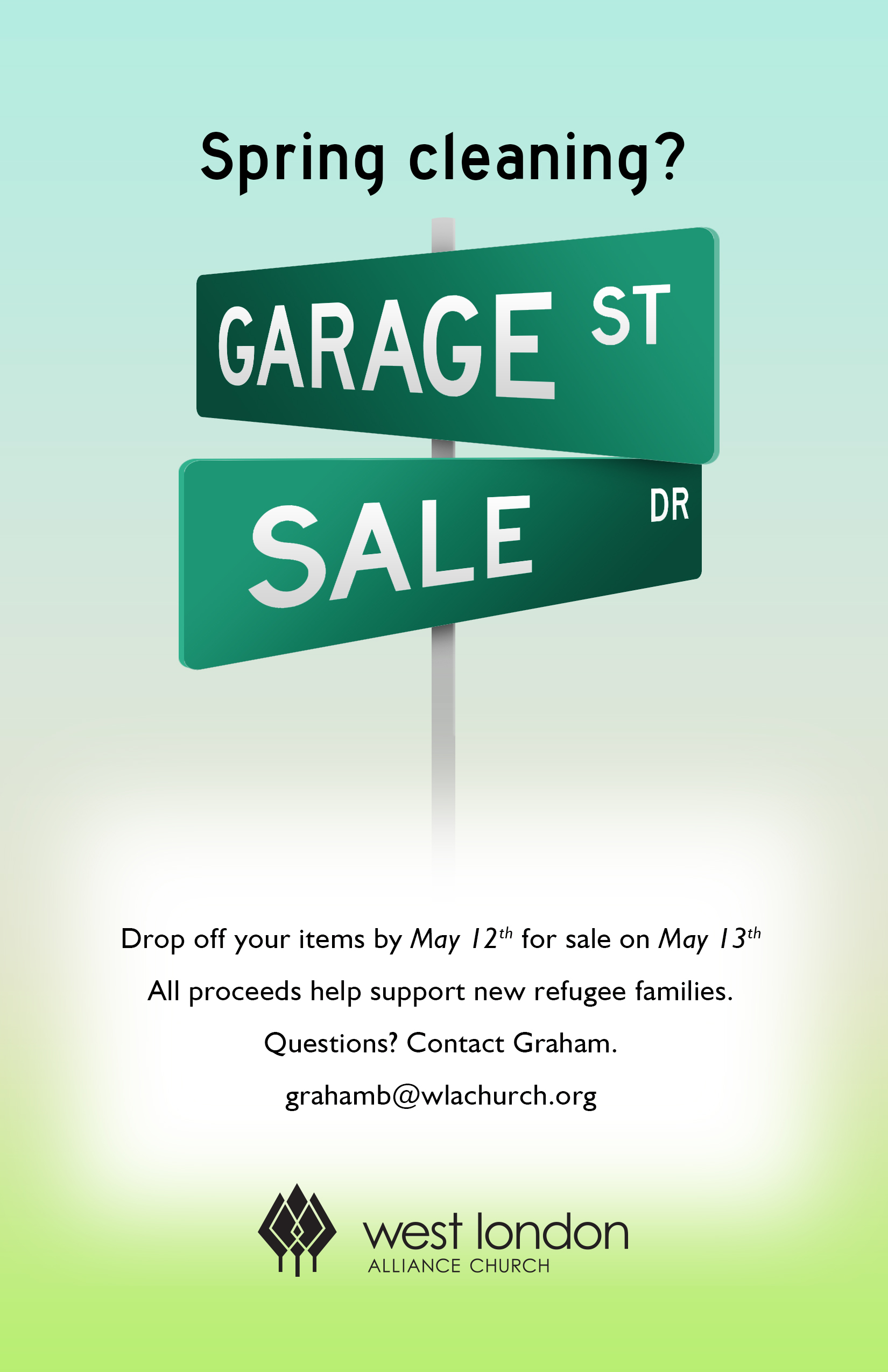 Facebook Photo Albums
Check out lots of great photos from past Easter Egg Hunts, Launch services, Yard Sales, Christmas celebrations, and more on our Facebook Photo Album Page.