I find it helpful to make some plans about reading at the start of each New Year. I have been practicing this for a few years and find it to be motivating to get into books and stick with it throughout the year. I have three goals I will pursue in 2019.
First, I plan to start the year off with something from Jonathan Edwards. I believe that I have a fairly good chance of reading his complete works if I live until I'm 70 and follow this program. This year I've already started Edwards' Freedom of the Will. The full title, in true Puritan fashion, is An Inquiry into the Modern Prevailing Notions of the Freedom of the Will which is Supposed to be Essential to Moral Agency, Virtue and Vice, Reward and Punishment, Praise and Blame . You've got to love Puritans. I once read of Edwards that he never encountered a comma or semicolon he didn't love!
My second goal for 2019 is to read the complete works of John Newton. Newton was an English Anglican clergyman who was born in 1725 and died in 1807. Newton started his career at sea at a young age, and worked on slave ships in the slave trade for several years. After experiencing a period of Christian conversion Newton eventually renounced his trade and became a prominent supporter of abolitionism, living to see Britain's abolition of the African slave trade in 1807, just before his death. I received the Works of John Newton from the personal library of Ted Long who passed away last year. In 2017 I read through the works of John Flavel and found it very rewarding and so I'm looking forward to reading Newton.
Finally, I want to put a good dent in my "To Read" pile which stares down at me menacingly from the bookshelves behind my desk. I moved those books to a shelf facing my desk so I could keep my eyes on them and be motivated to knocking some of them off the list. Here is a picture of said list.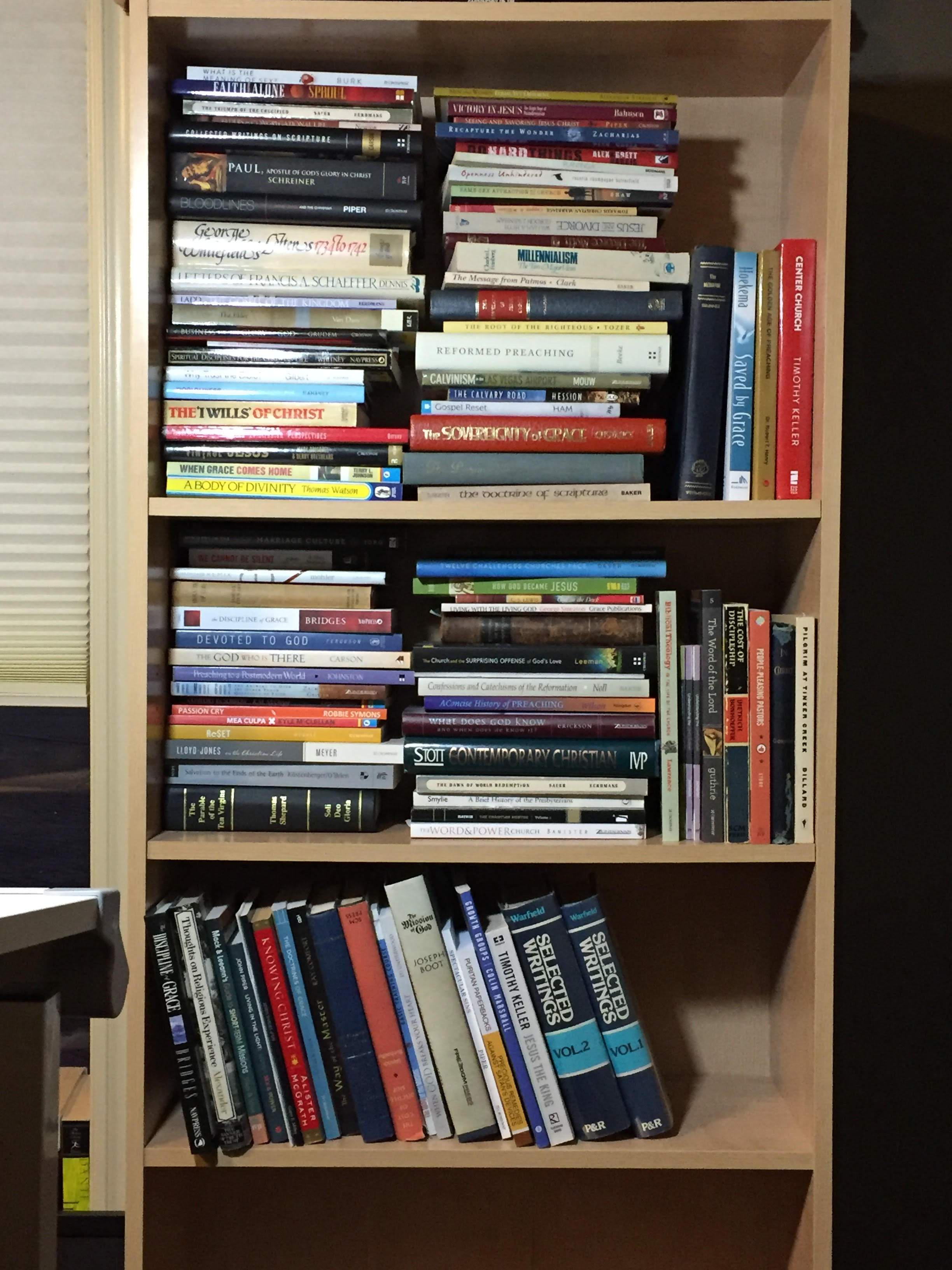 I'd be interested to hear if you have reading plans for 2019. Are there any forthcoming books you're particularly interested in reading? Is there a classic that you've been intending to read and this is the year you will do it? Let me know in the comments.