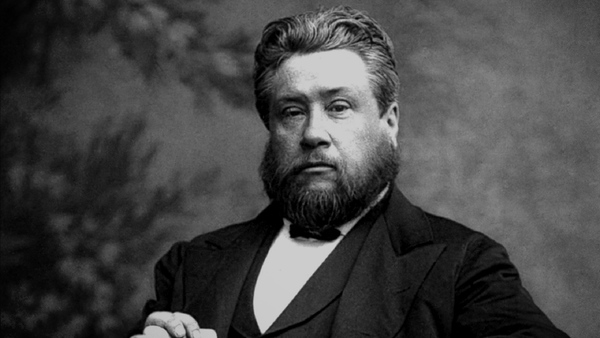 On Sunday I shared a quotation from C. H. Spurgeon's devotional entitled Morning and Evening. I quoted Spurgeon in order to illustrate a section from Psalm 18 which is as follows:
With the merciful you show yourself merciful;
with the blameless man you show yourself blameless;
with the purified you show yourself pure;
and with the crooked you make yourself seem tortuous.
For you save a humble people,
but the haughty eyes you bring down.
For it is you who light my lamp;
the Lord my God lightens my darkness.
For by you I can run against a troop,
and by my God I can leap over a wall.
This God—his way is perfect;
the word of the Lord proves true;
he is a shield for all those who take refuge in him.
The Spurgeon quotation was specifically employed to deal with the line "This God–his way is perfect" and indirectly with the first four lines of this excerpt. The point I was making in the sermon was that God is perfect in all his dealings with each one of us, particularly in regards to believers. Here is the line from Morning and Evening that I shared: "Remember this, had any other condition been better for you than the one in which you are, divine love would have put you there." I think it is worth your while to read the devotional that this quote came from in its entirety.
Morning & Evening: Evening Thought, Nov. 11th

Believer, if your inheritance be a lowly one you should be satisfied with your earthly portion; for you may rest assured that it is the fittest for you. Unerring wisdom ordained your lot, and selected for you the safest and best condition. A ship of large tonnage is to be brought up the river; now, in one part of the stream there is a sandbank; should some one ask, "Why does the captain steer through the deep part of the channel and deviate so much from a straight line?" His answer would be, "Because I should not get my vessel into harbour at all if I did not keep to the deep channel." So, it may be, you would run aground and suffer shipwreck, if your divine Captain did not steer you into the depths of affliction where waves of trouble follow each other in quick succession. Some plants die if they have too much sunshine. It may be that you are planted where you get but little, you are put there by the loving Husbandman, because only in that situation will you bring forth fruit unto perfection. Remember this, had any other condition been better for you than the one in which you are, divine love would have put you there. You are placed by God in the most suitable circumstances, and if you had the choosing of your lot, you would soon cry, "Lord, choose my inheritance for me, for by my self-will I am pierced through with many sorrows." Be content with such things as you have, since the Lord has ordered all things for your good. Take up your own daily cross; it is the burden best suited for your shoulder, and will prove most effective to make you perfect in every good word and work to the glory of God. Down busy self, and proud impatience, it is not for you to choose, but for the Lord of Love!

"Trials must and will befall-
But with humble faith to see
Love inscribed upon them all;
This is happiness to me."
As I reminisced about the line I shared, and further considered the devotional it came from, it occurred to me that there are two (at least) presuppositions I hold that make sense of Spurgeon's words as well as the point from my sermon.
The first presupposition is that God is sovereign. When I say God is sovereign I am thinking of something along the lines of what the Westminster Larger Catechism says in regards to God's decrees: "God's decrees are the wise, free, and holy acts of the counsel of his will, whereby, from all eternity, he hath, for his own glory, unchangeably foreordained whatsoever comes to pass in time, especially concerning angels and men."
The second presupposition is that God loves his people. This truth is more readily believed than the first presupposition which tells us much about ourselves.
Nevertheless, to believe the line I quoted, and I do believe it, one must believe that God loves his people and that he is sovereign over all things. If those things are true, than we can confess as the psalmist did; that is, God is perfect in his dealings with mankind. And, we can agree with Spurgeon when he says that whatever context and conditions we find ourselves in, they are what God intended for us and therefore are working for our good. This is the love and sovereignty of our God.