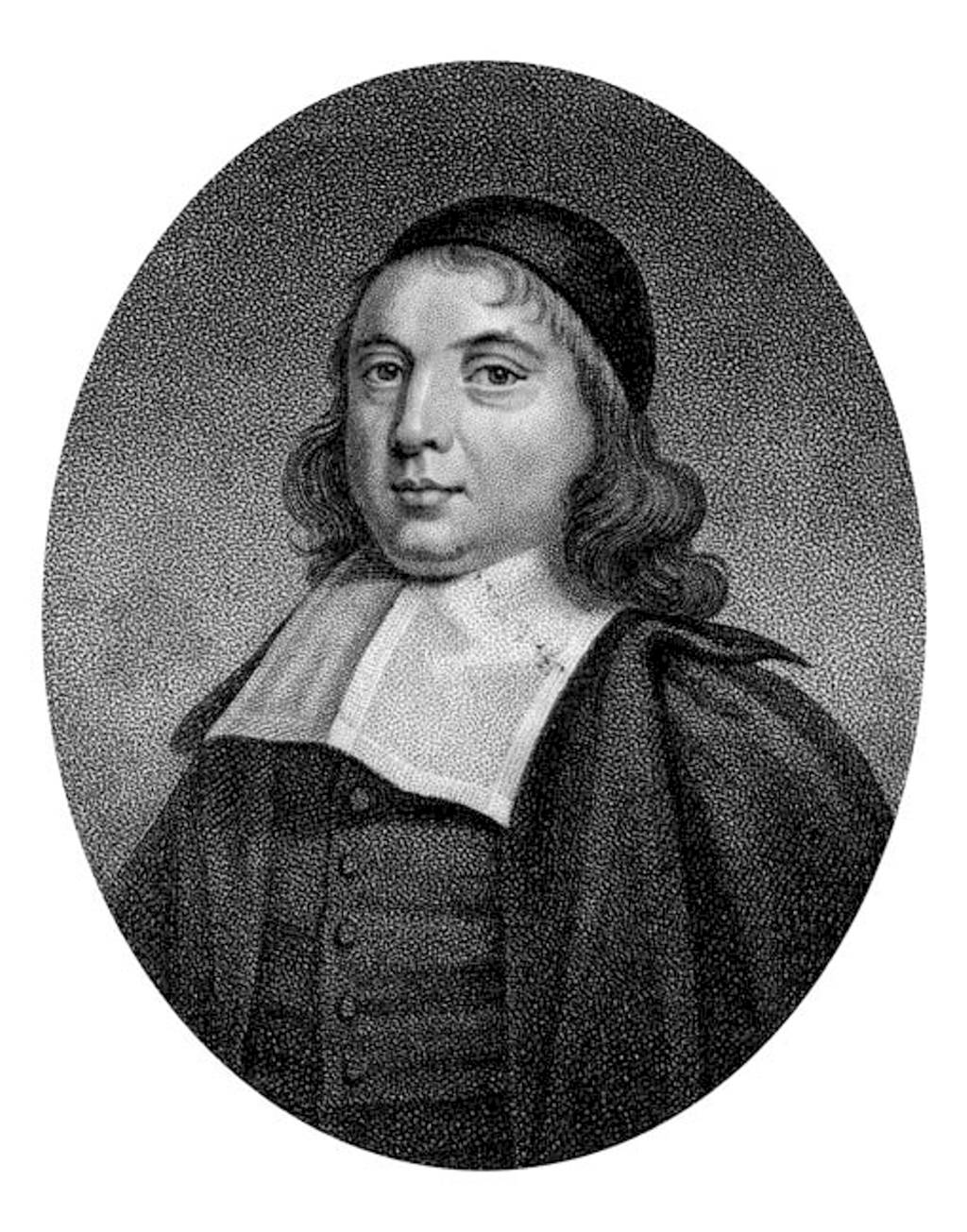 Having already dealt with argumentation in prayer in an earlier post, I was prepared to move on to other things. But the combination of two things, a prayer gathering at our church where we employed argumentative prayers and a sermon by John Flavel, caused me to reconsider my departure from this topic and, indeed, to write a bit more about it.
Let me begin with the sermon by Flavel and the case study in argumentative prayer that it presents. The 20th sermon in Flavel's work The Fountain of Life Opened Up has a straightforward title: "Of Christ's Humiliation unto Death, in his first preparation Act for it." In this sermon, Flavel preaches from John 17:11 which the ESV translates, "And I am no longer in the world, but they are in the world, and I am coming to you. Holy Father, keep them in your name, which you have given me, that they may be one, even as we are one." This part of Jesus' high priestly prayer.
The second point in this sermon Flavel preached thusly, "Secondly, Let us see how he [Jesus] follows his requests, and with what arguments he pleads with the Father for these things: and, among others, I shall single out six choice ones, which are urged in this text, or the immediate context." That is, Flavel intends to show six separate arguments that Jesus employs as he prays to his Father. Does Jesus, the Son of God and second person in the trinity, really argue in his prayers? He does. And here are the arguments that Flavel expounds:
An argument from the attributes and promises of God – Flavel begins in verse 10 which the ESV renders, "All mine are yours, and yours are mine, and I am glorified in them." Flavel indicates that Jesus is arguing that Christians are God's children and thus he should care for them. This seems to anchor the argument in God's promises (to care for his people) and God's character (merciful, loving, etc).
An argument from God's glorious name – Flavel follows with an argument he sees in the last phrase of verse 10: I am glorified in them. Flavel suggests that Jesus is arguing for God's care because these people, in fact all believers, are the only ones who willingly will glorify his name.
An argument from God's peoples' sorrow – The fact that, in verse 11, Jesus declares he will no longer be in the world is evidence of an argument based on the sorrow of believers. In essence, Jesus is praying that God would care for his sheep because of this argument: "Father, consider the sadness and trouble I shall leave my poor children under."
A second argument from God's peoples' sorrow – Flavel writes, "And yet, to move and engage the Father's care and love for them, he subjoins another great consideration in the very next words, drawn from the danger he them in." The danger in this case is the world. Jesus argues that God should care for Christians based on the danger they will be in from Satan, sin, and the world.
An argument from Christ's work – The fifth argument Flavel presents is based on Christ arguing from his own work on the cross. He appeals for the Father's care because he comes to the Father "swimming through a bloody ocean."
An argument from God's promises – Finally, Flavel looks ahead to verse 12 where Jesus points God to his promise that none of Christ's elect shall be lost. "Care for my brothers," Christ argues, "because You have promised non of them will be lost."
Thus we see in a very small portion of the priestly prayer of Jesus, which he made publicly, an arguing with God and a presenting of requests supported by logical reasoning. Clearly, this type of prayer is not only available for believers, but it is beneficial and advisable. Flavel makes just this point as he approaches the end of his sermon. He proclaims, "argumentative prayers are excellent prayers." Flavel quotes an author named Corbet, "God reasons with us by his word and providences outwardly, and by the motions of the Spirit inwardly: but we reason with him by framing (with the help of his spirit) certain holy arguments, grounded upon allowed principles, drawn from his nature, name, word, or works." With finality Flavel concludes, "This is that kind of prayer, which is melody in the ears of God."
So, let us follow Christ's example, not to mention David's and Moses' and many other saints', and bring prayerful arguments to the ears of our gracious Father. Let's pray with our minds as well as with our emotions. And let us reason together with God (Isaiah 1:18).